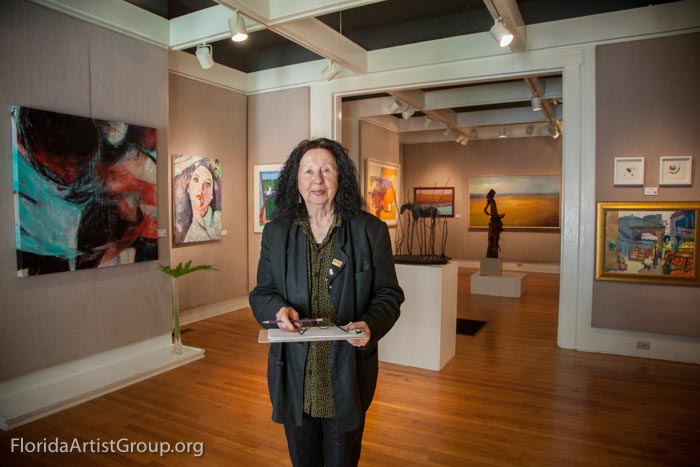 Our Juror : Jauna Quick-To-See Smith

JURORS STATEMENT
Jaune Quick-to-See Smith, June 6, 2013
Jurying art is a much more intense experience than simply being a viewer of art. It means spending studious time with each piece pondering the intent of the artist; whether they used the media in an innovative way; is their piece well constructed, balanced and all that art jargon stuff and finally how does it compare to all other work in the exhibit. Having said all this, of course each juror brings a certain personal biases to the whole process.
There was much wonderful work to choose from so it meant going back and forth
repeatedly in order to winnow down the work for the awards, which means that FLAG continues to offer fresh, vibrant work for the jurors.
Few artist-run organizations have lasted with FLAG's longevity of nearly 65 years. Like babies and dogs, most artists love being in the company of other artists and FLAG offers that incomparable opportunity.
I owe thanks to Barre Barrett and Terrie Corbett for initiating and coordinating my visit and I owe immense appreciation to Cheryl Anne Day-Swallow and Jim Swallow for their gracious hospitality and help in steering me through the jam packed schedule of activities. Thank you to FLAG for the honor of allowing me to be your juror of 2013. My best wishes for a promising future of another 65 years.